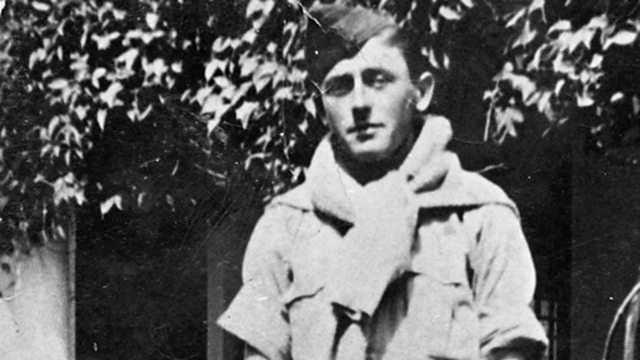 Victor Gregg recounts the battle of Sidi Rezegh in Nov 1941
Hear an outtake from Radio 2's special documentary for Remembrance Week. 92-year-old war veteran Victor Gregg tells his own incredible story of WW2. John Hurt narrates this moving documentary on BBC Radio 2.
Here, Victor recounts the battle of Sidi Rezegh in November 1941. This clip includes some strong language and disturbing images.
Executive Producer Andy West says: "We didn't have enough space for this stark and very moving account of Sidi Rezegh. It was probably the most difficult edit I had to make. Victor found it tough talking about the young lads who were killed in their tanks, so early in their military careers."