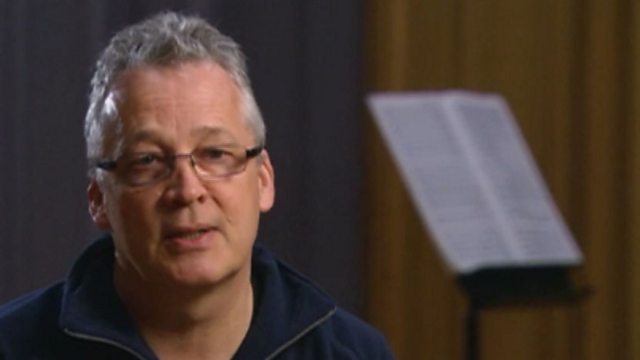 Mozart's Oboe Concerto / Concerto Obo Mozart
BBC National Orchestra of Wales's Principal Oboe, David Cowley, discusses the fascinating story behind the composition of Mozart's Oboe Concerto. The Concerto will be performed when the Orchestra goes on tour for a series of classical music concerts at Aberystwyth Arts Centre on Thursday 10 November, Prichard Jones Hall, Bangor on Friday 11 November, and William Aston Hall, Wrexham on Saturday 12 November. / Prif Oböydd Cerddorfa Genedlaethol Gymreig y BBC, David Cowley, yn trafod yr hanes cyfareddol y tu ôl i gyfansoddi Concerto Obo Mozart. Perfformir y Concerto pan â'r Gerddorfa ar daith mewn cyfres o gyngherddau cerddoriaeth glasurol yng Nghanolfan y Celfyddydau Aberystwyth nos Iau 10 Tachwedd, Neuadd Prichard Jones, Bangor nos Wener 11 Tachwedd, a Neuadd William Aston, Wrecsam nos Sadwrn 12 Tachwedd.
Featured in...
The BBC National Orchestra of Wales is a classical music and broadcasting orchestra.