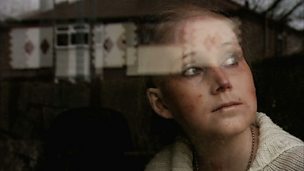 Sam Hall - extraordinary stormchaser and Epidermolysis Bullosa sufferer
Duration: 02:07
Sam Hall is a stormchaser with a difference. Not only does she race across the USA pursuing some of the wildest weather in the world, but she's also battling an extremely painful and debilitating skin condition called EB or Epidermolysis Bullosa.
As well as regular storm-chasing trips to the USA, twenty-eight year old Sam, from Warrington, is the Editor of the International Journal of Meteorology. She's determined to understand the science of storms in order to help the many victims whose lives are devastated by them. But it's not easy for Sam. As an EB sufferer her skin is extremely fragile and the layers don't stick together properly. The slightest bump or knock can tear and blister her skin and, when she travels, she has to take hundreds of dressings and bandages with her.
In 2011 Sam went on a three week storm-chasing trip to the USA and witnessed the real human cost of wild weather when she found herself in Joplin, Missouri where at least one hundred and fifty people lost their lives in one of the worst tornadoes ever to hit the USA.
Available since: Mon 31 Oct 2011
Credits
Director

Danny Beck
Executive Producer

Jess Fowle
Camera Operator

Lee Chapman
Post-Production editor

Luke Rothery
Assistant Producer

Michelle Barratt
This clip is from
Tornado researcher Sam Hall takes a road trip across the US in search of violent storms.
First broadcast: 31 Oct 2011