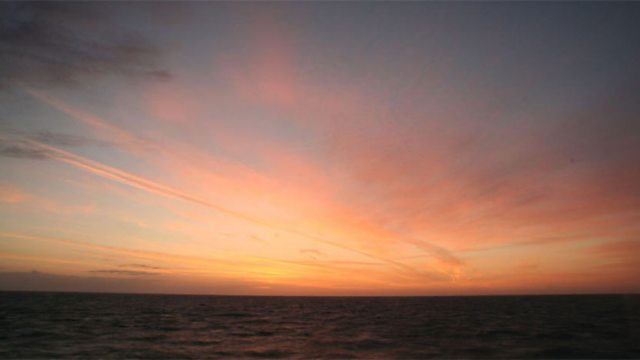 Thought for the Day - Catherine Pepinster
One of the most memorable church services that I've ever been to was evensong at St Paul's Cathedral when Giles Fraser was installed as canon chancellor. With the glorious music of the choir and the stunning architecture of Christopher Wren, it was a treat for the eyes and the ears, as well as the soul.
That feast of the senses has, I'm sure, something to do with the notable rise in attendance of services at Anglican cathedrals in recent years. Since the turn of the millennium, the numbers of people going to weekly services in Church of England cathedrals has gone up by 37 per cent, an average of 4 per cent a year. The head of research and statistics for the Church of England, Lynda Barley, has said that this growth would restore cathedrals' confidence in their mission.
That's rather ironic given what's happened at St Paul's this week with the issue of anti-capitalist demonstrators, Giles Fraser's resignation and the cathedral closed. For without any public services being held, or even any tourists, the cathedral had no mission at all.
But what mission should such a church have? A prayer of the Catholic Church for the dedication of a cathedral gives an idea of its most basic function. It talks of God dwelling in "this house of prayer in order to perfect us as temples of the Holy Spirit". Then there are the vast domes and spires of cathedrals which rise into the sky, as if pointing heavenward to God. And rich cathedral liturgy can also emphasise God's grandeur and his seeming otherness.
And yet the Christian God is not a distant being. Christianity is a faith about God made flesh, rooting him in all the mess and chaos of life, not just in a place for pleasant musical experiences or an architectural wonder to explore. The Christian God isn't a God whose name cannot be uttered, or is only to be found in the holy of holys. He is out in the world too. That is why last week, when there was so much focus on the demonstration about capitalism around St Paul's, the Vatican was also turning its attention to the financial crisis and published a 16 page document urging that the distortions of capitalism be reined in. It said that there had been selfishness, collective greed and the hoarding of goods on a grand scale. A fairer society, it said, would focus more on the poorest and on the common good.
The comments were a reminder that Christ chased the money-changers out of the temple. Yet the temple couldn't contain him. That is the tension that Christianity holds at its heart.