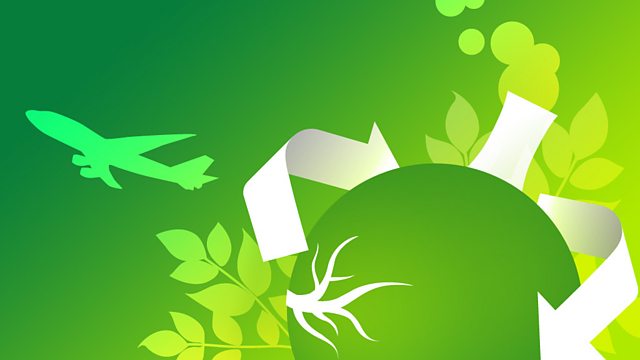 Afghan pollution and African pop
In the time it takes to listen to this programme, you will take an average of 250 breaths - and there's not much you can do to stop it, regardless of the quality of the air you take in. According to the World Health Organisation, urban outdoor air pollution causes around 1.3 million deaths each year.
This week on One Planet we find out more about the air we breathe. We speak to Professor Frank Kelly of King's College to find out what's polluting the air in London and other cities worldwide, and what can be done to clean it up.
We also hear from the Afghan capital Kabul, where the government says that last year more people died as a result of air pollution than were killed in conflict across the whole country. Dawood Azami finds out why the city's expansion is endangering its population's health.
Also in the programme, we speak to music producer Richard Russell about the charity record Kinshasa One Two, recorded in just five days in July this year. A group of producers led by singer Damon Albarn travelled to Kinshasa to record an album with local performers, released on CD and vinyl earlier this month.
Richard Russell tells us about charity and celebrity, poverty, pity, and perceptions of Africa.
As ever, tune in, have a listen and let us know what you think.
Email us at oneplanet@bbc.com, or join the team on our Facebook page - the link's below.
Last on
Mon 21 Nov 2011
12:32

GMT