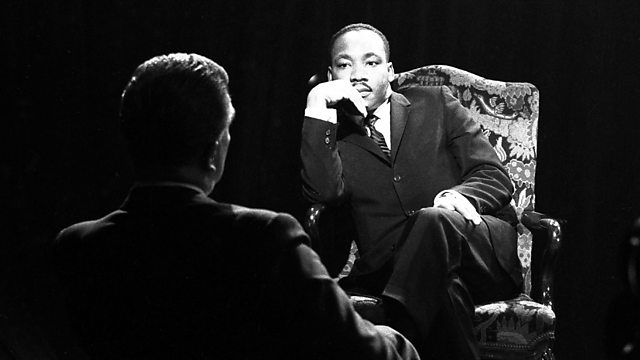 Martin Luther King
First transmitted in 1961, Martin Luther King talks about his childhood experiences and the incidents that led to the Montgomery bus boycott. These events shaped King's life and led to him becoming a national figurehead and civil rights leader.
Last on
BBC Four Talk Collection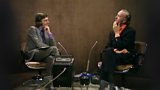 More about this programme
Filmed two years before Martin Luther King made his famous "I have a dream" speech, this interview explores some of the earliest experiences that were to shape King's political consciousness. The interview teases out the realities of segregation through King's memories of not being allowed to use the swimming pool, approach the lunch counter in local stores to buy a hamburger, or go to a 'white' high school. But in 1955, the refusal by Rosa Parks to give up her bus seat to a white man catapulted 26-year-old King's name to national status when he emerged as a leader of a 381-day boycott of Montgomery's buses. 

Over the course of the interview, King's understated and softly spoken style of rhetoric exploits the Face to Face format to its fullest potential, creating a spellbinding television experience.
About BBC Four Collection programmes
Programmes are selected, in part, for their historical context and reflect the broadcast standards and attitudes of their time, which may not accord to some current BBC editorial guidelines. We aim to select programmes which can be shown in their entirety but in some cases edits are required.
Featured in...
Series of interviews from the late 50s and early 60s with John Freeman.

A collection of BBC interviews with influential figures of the 20th Century.