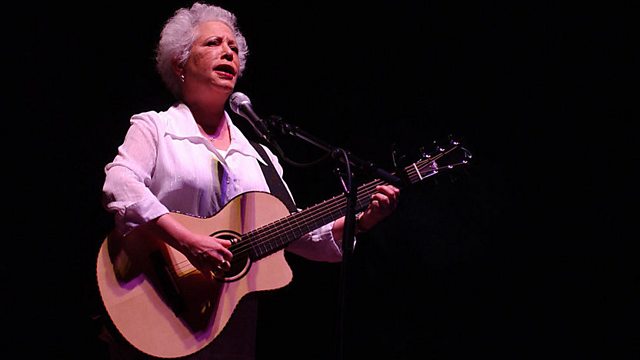 Janis Ian - Interview with Mike Harding
American songwriter Janis Ian talks to Mike Harding about her new Best Of collection.
Born in New York and raised in New Jersey, Janis Ian began her recording career at the tender age of twelve, when she made her first home recording. By 1967, still in her mid-teens, she was a famous and controversial personality thanks to her hit US single Society's Child, a song about an interracial relationship.
Over the course of nearly five decades, Janis has sold millions of records and won a Grammy Award for her 1975 hit At Seventeen. Her classic song Stars has been covered by Cher and Nina Simone, and Janis's collaborations include one with Dolly Parton in 2004.
In 2011, she continues to write, record and perform. This week, she starts a rare UK tour, and on this week's programme she talks about her early days, about her parents being monitored by the FBI, and about the song she adapted from unreleased Woody Guthrie lyrics.