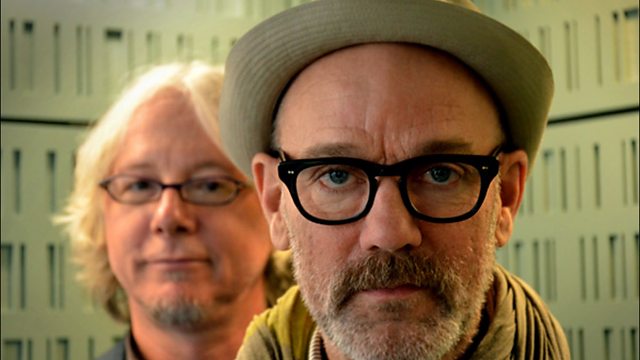 12/11/2011
The best of the world's arts, film, music and literature brought to you every day. Presented by Harriett Gilbert
REM
The American band discuss splitting up and their album of greatest hits and new songs.
Jean Cocteau
One of the greats of the 20th Century arts scene, the artists, novelist playwright and film-maker now has his own museum on the French Riviera.
Bernardo Atxaga
The Basque writer's novel Seven Houses in France was inspired by his own military service - he reflects on this and translating his own work.
Stephen King 22.11.63
His latest novel deals with time travel and an attempt to prevent the assassination of US President JF Kennedy
Ariel Dorfman and Viggo Mortensen on Purgatorio
Closely argued play about whether the most heinous crimes must still be forgiven hits Madrid stage at a sensitive time in Spanish history.
Maurizio Cattelan
David Darcy reports from New York on an unusual retrospective: take ALL the prankster-poet's art and hang it ALL from the ceiling.
Ayanna
An extremely gifted young British cellist who has created her own genre; black folk music, demonstrates her dexterity
Last on
Mon 14 Nov 2011
04:05

GMT