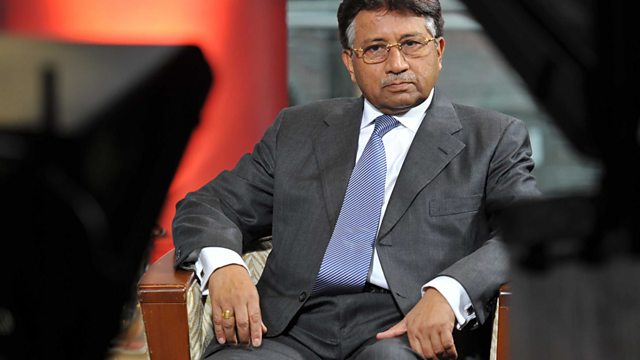 Pervez Musharraf - Former President of Pakistan
Over the past decade Pakistan has acquired an unwanted label; the world's most dangerous country.
For much of that period Pakistan was led by former President and military chief Pervez Musharraf.
Now, with his country racked by extremist violence, endemic corruption and deeply troubled relations with Afghanistan, India and the United States, the former President is seeking a comeback.
Currently he's an exile, he faces trial if he returns home, so why does he think he is the solution to Pakistan's problems?
Last on
Thu 10 Nov 2011
02:05

GMT