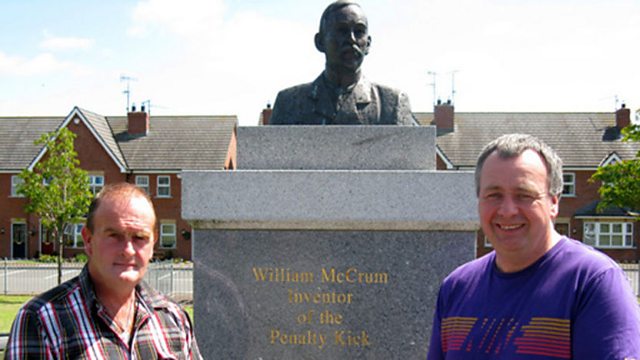 Scottish origins of football
In Millford, County Armagh, Roy Ferguson of the Goalkeepers Association tells Gary Blair about how the Scottish Border Reivers started playing football.
They also discuss the Penalty Kick, and its inventor William McCrum. (Broadcast: 26th Jun 2011)
Featured in...
Ulster-Scots culture - including music, history, literature, poetry, places and speakers.