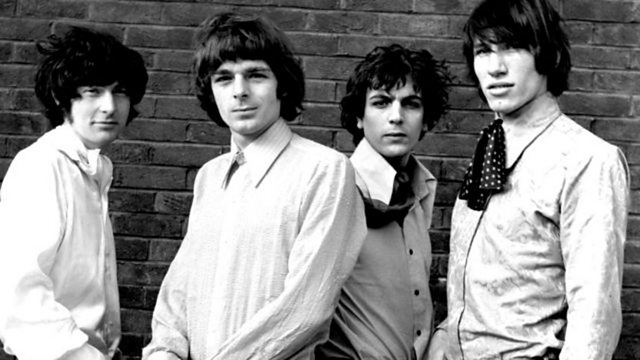 The Record Producers - Pink Floyd Special
Richard Allinson and Steve Levine look at the work of Pink Floyd in the latest edition of Record Producers. The programme concentrates on the early days of the band and the development of their sound from the late 60s through to the mid 70s.
Amongst the contributors to the programme are Joe Boyd, Floyd's producer for their first single Arnold Layne; John Leckie, who engineered the band's album Meddle; and Clare Torry, whose vocal performance on The Great Gig In The Sky is one of the highlights of Dark Side Of The Moon. Plus personal recollections and studio secrets from their engineer Alan Parsons.
There are new interviews with guitarist David Gilmour and percussionist Nick Mason, and Richard and Steve have access to the original multitrack recordings of some of Pink Floyd's best work from thie period. These highlights include the four track tapes of Arnold Layne; their masterpiece Echoes (which began as an eight track recording - but later expanded to 16); the 16 track recordings of Money and Great Gig In The Sky from the seminal Dark Side. album, and 24 track recordings from their 1975 release Wish You Were Here, including the epic Shine On You Crazy Diamond.
With a few extra surprises along the way, this edition of The Record Producers is not only an unmissable programme for Pink Floyd fans, but also a "must listen" for any lover of quality popular music.
Featured in...
The best clips from Radio 2

The very best of the week's audio and video clips from BBC Radio 2.