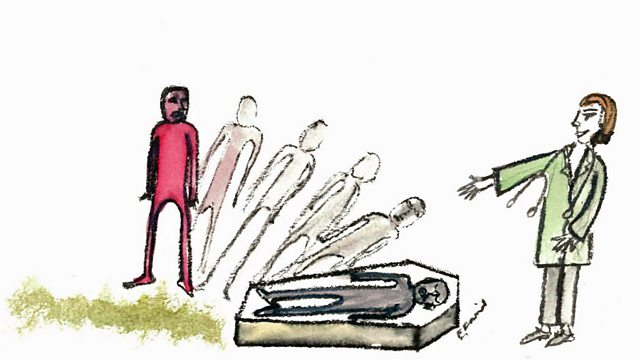 22/10/2011
This week, the ominous shadowy wall that looms on the horizon for all of us… death. It's unavoidable and unknowable, and there's no way back.
So what is the best way to prepare for it? And how can doctors help us best prepare for it, and mourn us when we die?
Our guests: 93 year old Diana Athill has become famous for her frank and eloquent memoirs of her life and thoughts on impending death.
Pauline Chen is a liver transplant and cancer surgeon who wants doctors to stop seeing death as an enemy they must fight, even when a patient is terminally ill.
And award winning poet Paul Muldoon brings us his latest poem, inspired by the Old Testament Book of Lamentations: to remind us our lives are not only defined by the very big happenings.
Illustration by Emily Kasriel: Should doctors help us contemplate our own death?
Last on
Sun 23 Oct 2011
14:05

GMT