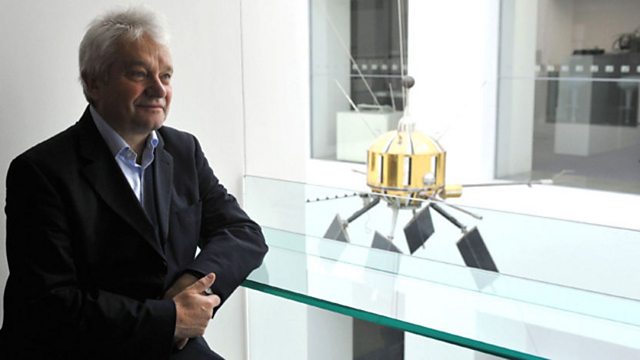 Paul Nurse - Experience of Failure from The Life Scientific
Their work is changing the world we live in, but what do we really know about their lives beyond the lab?
Each week on The Life Scientific, Jim Al-Khalili, Professor of Physics at Surrey University, invites a leading scientist to tell us about their life and work. He wants to get under their skin and into their minds; to find out what first inspired them towards their field of research and what motivates them to keep going when the evidence seems to be stacking up against their theories. And he'll ask what their ideas and discoveries will do for us.
He'll talk to Nobel laureates as well as the next generation of beautiful minds, finding out what inspired them to do science in the first place and what motivates them to keep going. The programme will also feature short drop-ins from fellow scientists. Some will comment on our guest's early career, the implications of their discoveries, or offer alternative perspectives.
In this first programme, Jim talks to geneticist Paul Nurse, arguably the most powerful scientist in Britain today. Nurse's interest in science was sparked by the early days of the space race, when one night as a boy, he chased Sputnik down the road in his pyjamas, in a vain attempt to catch up with the Russian satellite as it passed overhead.
Nurse, a Nobel Laureate and President of the Royal Society is now firmly part of the science establishment but his upbringing and early academic life was far from conventional. Brought up by working class parents, in North London, Nurse struggled at first to even get accepted by any University. According to one of his tutors (who we'll hear from in the programme) Nurse didn't exactly shine as an undergraduate, either. But these experiences taught him to be self reliant, determined and not afraid of failure.
It was a attitude that paid off. In 2001, Nurse shared the Nobel Prize for Physiology or Medicine for his research on how cells divide, a process which is not only fundamental to all living things but has major implications for understanding and treating diseases like cancer.
Producers: Anna Buckley and Geraldine Fitzgerald.