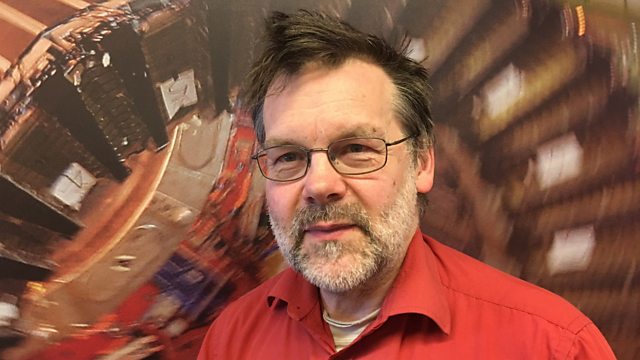 20/10/2011
Science behind Contagion
The Warner Bros film Contagion is released in the UK this week. It depicts the rapid spread of a deadly virus and the global scientific and social reactions in this time of crisis. Of course, movie makers like to show us the worst case scenarios, but director Stephen Soderberg has tried to make Contagion an 'ultra-realistic' movie. A team of scientific advisors for the film including Dr Nathan Wolfe, a human biology professor and director of the Global Viral Forecasting Initiative, have made sure the fiction is never too far from fact. The spread of contagious viral diseases, like SARS or HIV, is something that we should be vigilant about says Dr Wolfe. He believes it should be possible to detect these diseases in their early stages, when they jump from animals into humans, and stop their spread before it becomes a global problem.
Stopping Goat Plague
Not all animal diseases have the ability to jump from animals into humans, but they do frequently impact lives and livelihoods. Goat plague, or more formally Peste des Petits Ruminants (PPR) is a growing problem that has already swept across Africa, the Middle East, and the Indian Subcontinent affecting poorer communities where goats are a source of food and monetary security. Following the announcement that Rinderpest, a disease that killed millions of cattle and buffalo, has been eradicated, leading veterinarians and animal health experts are now calling for investment in vaccination programme and other steps to stop Goat Plague in its tracks. Dr Michael Baron, research scientist at the Institute for Animal Health in the UK, and Dr Philip, a vetinary officer in the Mbale district of Uganda explain the importance of eradicating this disease.
Embryonic Stem Cell Ruling
In the treatment of human diseases like cancer, development of therapies using stem cells has advanced hugely in the last decade. Many of these therapies have traditionally used stem cells from fertilised embryos, because these have the ability to transform into any type of cell. This week, the European Court of Justice ruled to block the patenting of such stem cell therapies using embryonic stem cells. While receiving support from many religious and rights activists groups, the ruling could prevent work already done form being turned into treatments for patients. But Professor Roger Pedersen from the Laboratory for Regenerative Medicine at the University of Cambridge has doubts about the long term impacts of the decision.
Tracking Migrating Birds
During the Deepwater oil spill in the Gulf of Mexico in April last year, many sea birds were oiled. Prominent amongst them was the Northern Gannet, a bird that has colonies in Eastern Canada, which winters along the eastern coast of the US. Previous information on its migrations came from mapping the distribution of rings, recovered from the legs of dead birds, and showed that less than 10% of the gannets wintered in the Gulf of Mexico. Researchers from Memorial University of Newfoundland, led by Bill Montevecchi, have been using new tracking technologies to retrieve much higher resolution information about their migrations. They have used satellite tags as well as 'geosensors' that measure latitude and longitude by recording day length and sunrise times. Using this, they have been able to track the movements of adult and juvenile gannets and show that 25% of the birds winter in the Gulf of Mexico, with a large portion of juveniles still there in April to be affected by the spill. Montevecchi hopes that the worldwide network of tracking technology can now be used by industries in taking more responsibility for their impacts on the biological world.
Last on
Sun 23 Oct 2011
22:32

GMT