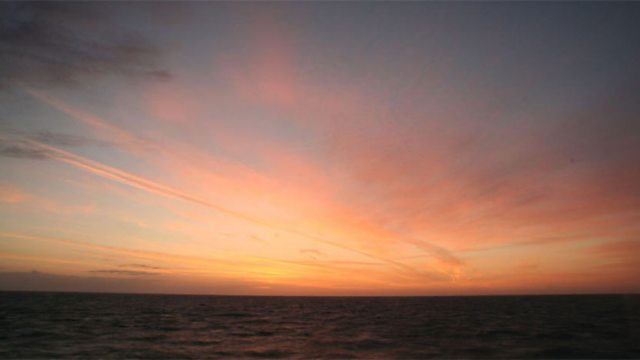 Thought for the Day - Rev Rob Marshall
Good Morning
It's not only members of parliament who have to exhibit prudence when sending out emails. But, after suggestions this week that Freedom of Information requests could now be made for analysis of politicians' private email accounts, it is worth underlining that there are many more issues and potential pitfalls surrounding what we could generally call modern messaging than which email account you choose to send a message from.
Start, perhaps, by asking if the message is really that important? Then, who do you copy in, send blind copies to; how do you ensure that it leaves your outbox and lands up with the recipients?
Emails, however quaint they suddenly seem alongside their personal messaging cousins, have, for some time now, been documents of record. Computers are frequently the first objects to be removed by police investigating a variety of crimes. Following the recent riots, the police achieved convictions based on electronic messages inciting people to gather and pillage. The send button was enough to convict the transmitters of such messages.
The Archbishop of Canterbury, Dr Rowan Williams, reflecting theologically on what we mean by communication said recently that human beings are born to communicate: communication is a natural, intrinsic God-given gift which, when used creatively and responsibly, builds up communion and community.
The opposite is, of course, true. In the eye of a digital storm [where many of us sit uncomfortably at the moment with so many messages flying around] it is increasingly difficult to manage, distil and respond to the never ending in box and with its red flashing light, vibrations and tones. Responsibility and record keeping are important work ethic issues but, even more important, is the ability of human transmitters and receivers to, get away, reflect, be still.
A group of relatively young executives at the church I attend in London get together every so often to have a meal and to talk about work, home, life and faith. Many of them have young children. We sit there, trying to relax and switch off from the hand held devices which ridiculously dominate so many people's lives. But it's hard, and it's not funny, and it can begin to wear you down.
Just look at any high street. So many people now walk, permanently staring at a 2 inch screen whilst pressing miniscule keypads unaware of what is going on around them.
The message is everything. Communication brings people together and makes people one. Human beings will always strive to express themselves, however many hurdles they have to overcome. Accountability is important. But, as the 20th century monk Thomas Merton suggests, after a busy working day: "Happiness is not a matter of intensity but of balance, order, rhythm and harmony."