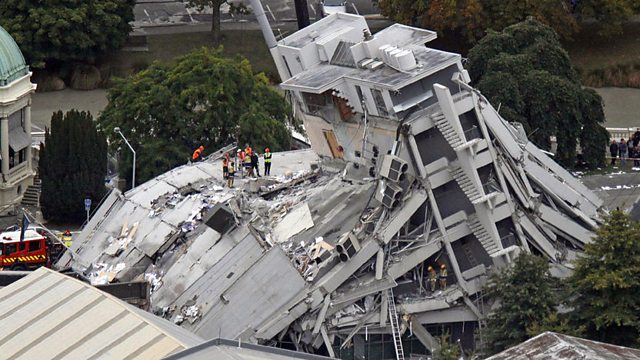 Rebuilding lives after the Christchurch quakes
The BBC's rugby union correspondent Ian Robertson travels to Christchurch, scene of a series of devastating earthquakes across a 12 month period from September 2010.
In February 2011, 181 people were killed as a magnitude 6.3 earthquake hit New Zealand's second most populous city.
Ian meets the mayor of the city, former All Black rugby players and other people affected as the region continues to rebuild against the back drop of the Rugby World Cup.