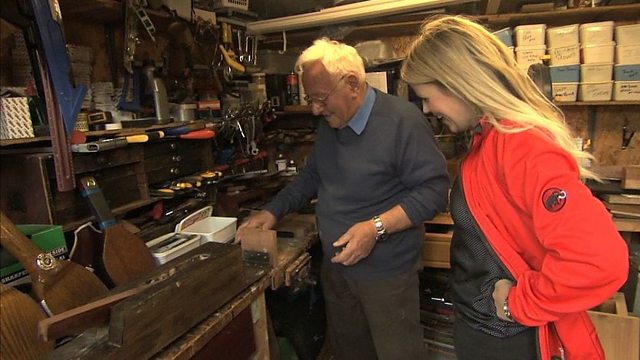 Ellie borrows a bat for her "Bat & Trap" challenge.
INFO: On this week's Countryfile, Ellie challenges Matt to a game of Bat & Trap - a traditional pub sport in Kent that's thought to be a forerunner of cricket. But Ellie can't play without a bat so she goes to see Derek Litton, possibly the only person in the world who is still making them by hand.
John Craven is in the Lake District investigating a growing threat to our waterways. And, down on the farm, we find out how Adam Henson's new White Park cattle are settling in.