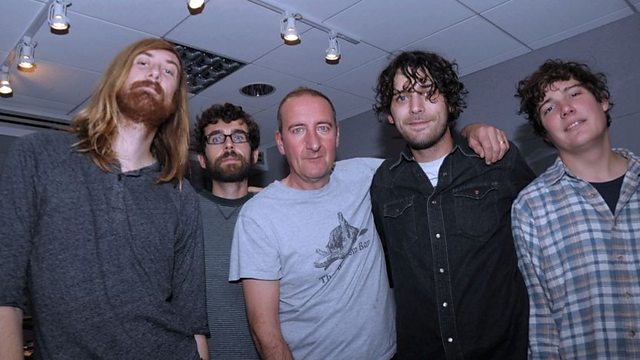 Ganglians – Live session
It is our pleasure and honour to present to you Ganglians live in session tonight, calling in before they head off on a jolly (tour) round the UK and Europe.
Tracks include:
— Jungle
— That's What I Want
— 100 Years
- My House (Bonus Track)
The psychedelic pop folk noise rock four-piece hail from Sacramento and came to our attention back in 2009 with their self-titled debut LP, which was quickly followed up by Monster Head Room. In the same year they toured the USA with Riley favourites Wavves.
New album 'Still Living' was released July 2011 on Souterrain Transmissions and see's the gentlemen tweaking with their sound and style once again, with help from 'The squirrels in the walls that bounce acorns across the ceiling in the dead of night' (so they say!!) Don't ask us, we don't understand either!
All we can say is welcome Ganglians it is blooming great to have you in session.
Featured in...
Watch and listen to the very best music moments brought to you from BBC 6 Music.

Live gigs and intimate sessions from the best new artists and legendary acts.