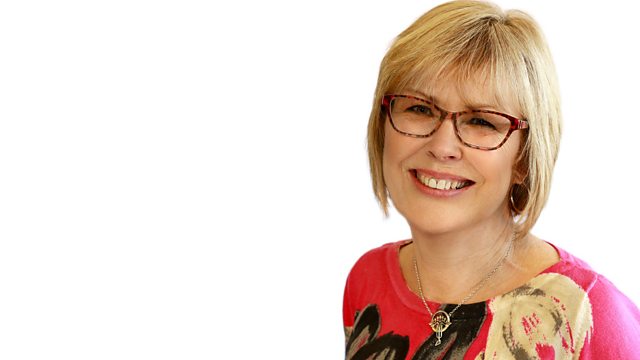 Patrick Eade, founder member of Hospital Radio Ipswich, on the sofa
Former Radio Orwell late show presenter Patrick Eade sits on the sofa. He's a founder member of Hospital Radio Ipswich which has its 40th birthday bash tonight. These days Patrick works for the British Forces Broadcasting Service.
Terry Reeve, formerly of the Beccles and Bungay Journal, chats to Lesley about his historical novel based in Bungay. It's called Only the Springtime.
It's Coddenham Food Store's first birthday. Lesley looks back with Julia Jakes from the shop.
Professional singer Julia Parrott, who now runs Polstead Music Studio, speaks to Lesley about how she got booked up for a gig in Hintlesham.
Last on