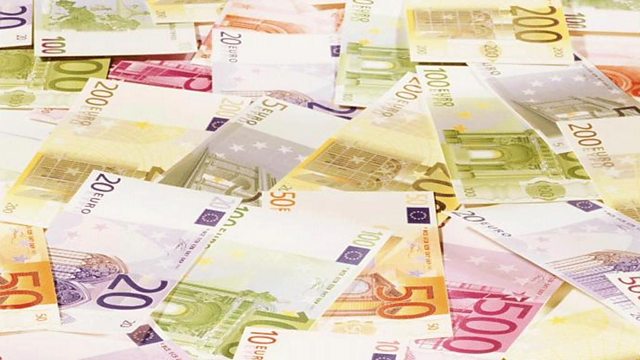 Privatising Greece
We follow the EUs cliff-top crawl along the precipice of disaster, as yet another European bank hits trouble and Italy bemoans a further downgrade.
But is Europe fiddling while Rome burns?
We hear from David Blanchflower, a former member of the Bank of England's Monetary Policy Committee, who blames the European Central Bank for its high interest rates, saying it needs urgently to stimulate growth rather than worry about inflation.
Meanwhile we have a report from Greece which is struggling to find buyers in its privatisation programme.
State assets from the railway to public utilities are up for sale, and even many Greeks themselves aren't sure the sale is such a good idea.
Charting Europe's fault-lines, or is that default-lines, in Business Daily.
Last on