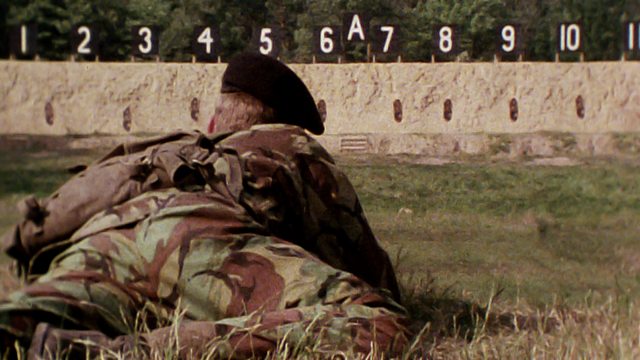 Sandhurst
First transmitted in 1975, this edition of Panorama is set at Sandhurst, the officer training academy. It follows a group of young men preparing for a life of leadership in the Army. These 'managers of violence' will be expected to perform to the very highest of traditions of the British Army and be prepared to apply their professionalism on British soil should the need arise.
Last on
BBC Four Army Collection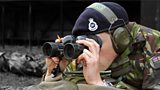 This programme is part of Army: A Very British Institution, a collection of classic BBC programmes about the British Armed Forces available online to watch in full.
Go to the BBC Four Army Collection
More about this programme
Filmed at the height of the troubles in Northern Ireland, this programme offers a fascinating insight into officer training. Six years in Northern Ireland have given the British Army unique experience in counter insurgency and internal security techniques. Sandhurst recognises that the Army's Ulster experience could - one day - have to be used in Britain, and there is a need to train officers for that possibility. So imagine a world where Scotland has left the United Kingdom, where some English cities are thinking of following suit and where law and order is breaking down in our towns. It may seem far fetched, but the recruits of Sandhurst are presented with just such a scenario.
About BBC Four Collection programmes
Programmes are selected, in part, for their historical context and reflect the broadcast standards and attitudes of their time, which may not accord to some current BBC editorial guidelines. We aim to select programmes which can be shown in their entirety but in some cases edits are required.
Credits
| Role | Contributor |
| --- | --- |
| Presenter | Michael Cockerell |
| Editor-in-chief | Peter Pagnamenta |
Featured in...
A collection of BBC programmes about the British Army dating back to the 1950s.