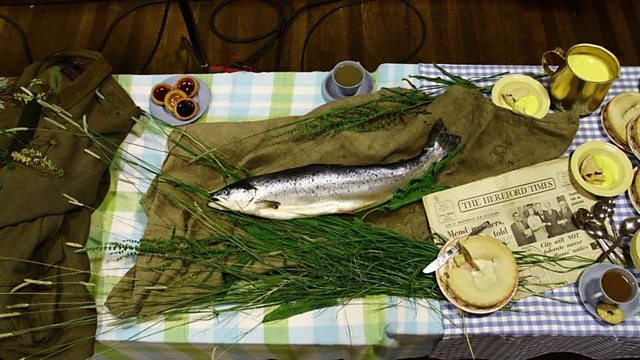 The Marches: Fearless Librarian Saves the Day
This is the story of no ordinary librarian. Sitting behind the wheel of a clapped-out mobile library, Harry Hayman is the easy rider of Herefordshire's remote country lanes. Whether it's as a knight in shining armour, a getaway driver or an unlikely Casanova - Harry repeatedly finds himself having to save the day. But when his cherished job is jeopardised, can he pull out all the stops? A road trip that weaves together stories inspired by life in the Herefordshire countryside.
Over the past year, BBC Radio Drama has worked in partnership with the Rural Media Company and the Herefordshire communities of Kington and Ewyas Harold to create The Marches - a highly innovative project that combines the mediums of radio and film with community participation.
Adrian and Rachel Lambert directed the film that accompanies Fearless Librarian Saves The Day, inspired by the community of the village of Ewyas Harold. Taking the idea of the village hall fete, the film required 120ft of trestle tables and the creation of twenty carefully composed visual re-interpretations of the radio drama, complete with turf, gravel, a freshly caught salmon and mass community participation on the last day of filming!
Duration: