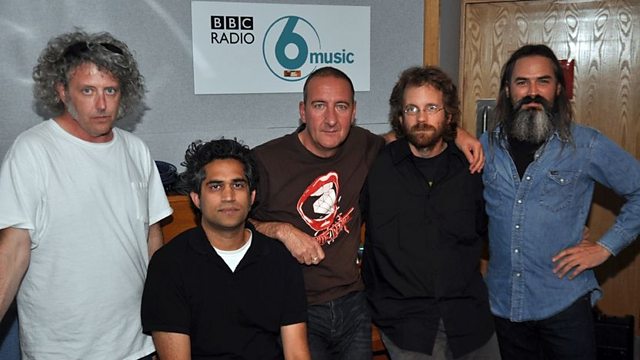 Wooden Shjips – Interview with Marc Riley
Propping up the metaphorical studio 6 bar with Marc tonight is first timers Wooden Shjips.
Hailing from the psychedelic homeland of San Francisco Erik 'Ripley' Johnson, Dusty Jermier, Nash Whalen and Omar Ahsanuddin came together back in 2006 and haven't looked back since. Their creation is a mix of experimental psychedelic space rock, whose heart is in the 60s and 70s but mind is in the 21st century. With latest offering 'West' released last month on Thrill Jockey, the San Fran gents have released three LPs and two compilation albums of the rare releases, the band often release limited edition vinyl.
We did try and get Wooden Shjips in session a while back when Tom Ravenscroft filled in for Marc, so it has been a while in the planning but now we can say...Ladies and Gents we give you the down right dirty and psychedelic Wooden Shjips live in session.