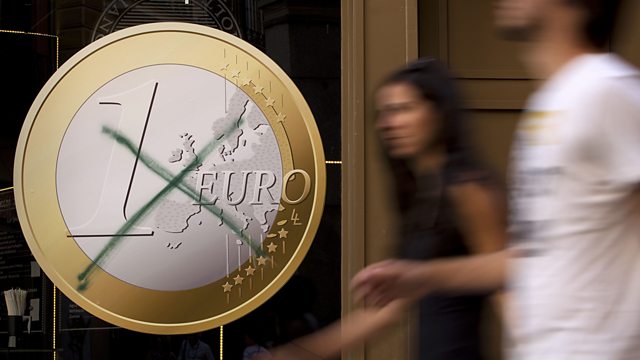 Frightening The World?
President Obama says the crisis in the eurozone is scaring the world. He doesn't think European governments have been as quick to respond as they needed to be.
Wayne Swan, Australian finance minister and deputy prime minister, has just returned home from the G20 and IMF meetings in Washington DC and he tells Justin Rowlatt more about the mood amongst the international community gathered there. The reason the crisis in Europe is so dangerous is because the world economy is now so interconnected - or at least that's the received wisdom.
The world is supposed to be ever more "flat". That is the idea that it doesn't matter where you are, because geography is increasingly irrelevant to commerce. But is the world really as globalised as we tend to assume? Pankaj Ghemawat is Professor of Global Strategy at IESE Business School in Barcelona. He believes that the most striking thing about the world now is not how interconnected it is but how disconnected it still is.
Cambodia's garment industry is one of those which depends on open world trade. It is vital to the country - dominating export earnings and the job market. But an extraordinary epidemic is now threatening to undermine it. There have been a series of what are being described as mass fainting incidents among the predominantly female garment workers. As Guy de Launey reports in our Business Letter from Asia, the industry can't afford a scandal.
Last on
Tue 27 Sep 2011
11:32

GMT