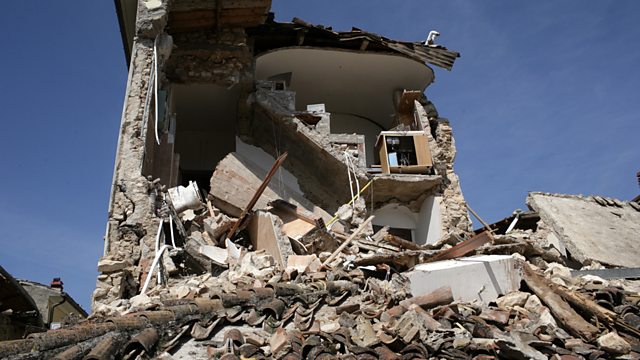 22/09/2011
L'Aquila Quake trail
Six scientists have gone on trial in Italy, accused of manslaughter over the deaths of 309 people in an earthquake in 2009. The prosecution alleges that they should have warned the population of L'Aquila of the impending risk. The case has attracted international attention, because it's science itself that seems to be on trial. The scientists, along with a government official are seemingly charged with failing to predict the magnitude 6.3 quake which most experts agree is impossible. Julian Siddle from our science team has been following the trial for Science in Action.
Aboriginal migration
The origin of Aboriginal or indigenous Australians, thought to be amongst the oldest human peoples on the planet, has long been debated amongst researchers. Some theories suggest they first arrived on the continent from South Asia, others claim it was more or less directly from Africa. Now, the genome of an unusual Aboriginal Australian man has just been sequenced and published in the journal Science – unusual because it is from a young man who donated a lock of hair around a century ago. This genome has revealed new information about where Aborigines came from. This is not the first time we have seen genetic information for the population. Dr Morten Rasmussen from the Centre for GeoGenetics in Copenhagen, one of the team behind the work, speaks to Jon Stewart.
Fuel Cell development
There have been several scientific advances published over the last couple of weeks involving the production or use of hydrogen as a fuel source. We invited Professor Kevin Kendall from the University of Birmingham's School of Chemical Engineering to tell us more about how it works and why it could be an alternative to fossil fuel.
Last on
Sun 25 Sep 2011
22:32

GMT