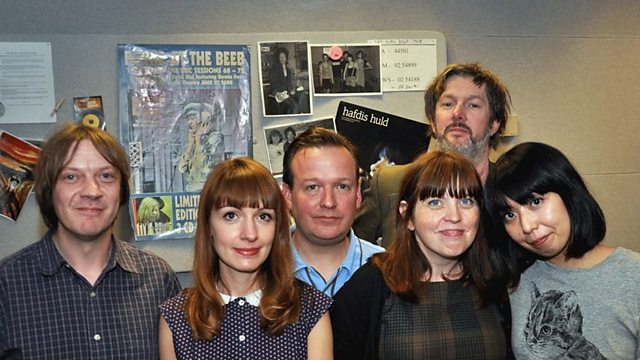 Comet Gain - Interview with Marc Riley
Marc Riley talks to British indie pop band Comet Gain in the 6 Music studios about the ever changin g line up and their latest gigs!
Comet Gain's new single is 'An Arcade from the Warm Rain that Falls' released on Fortuna POP!, the second taken from their celebrated album 'Howl of the Lonely Crowd' produced by musical icon Edwyn Collins and Ryan Jarman of The Cribs.
Led by songwriter David Feck, Comet Gain have released a string of records on Kill Rock Stars, Track & Field and What's Your Rupture?, with albums such as Tigertown Pictures, R?istes, City Fallen Leaves and 2008's singles collection Broken Record Prayers. Having just played to thousands at the Primavera festival in Barcelona, and held their long-awaited two-night takeover of London's Lexington supported and surrounded by friends and acolytes, Comet Gain are now set to release the stand-out track from what is increasingly agreed to be their best album to date.