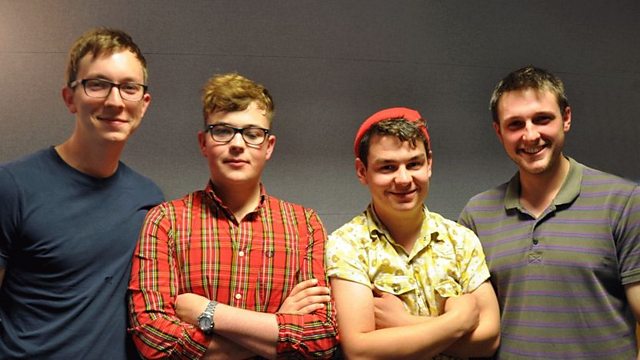 Seize the Chair - Interview with Marc Riley
Marc fights over the furniture while he's chtting to guests Seize the Chair.
Seize the Chair were brought together in Sheffield in late 2009 by a love of surf and garage rock, 50's/60's pop music and post punk.
Early the next year they went to Crystal Ship studios to record with Tim Hampton and it was these recordings that first caught the attention of Too Pure. The result was their debut single "You Who?" which is out now. We rather like it.
Apparently Seize the Chair "make music that is a rallying cry to the outsider - songs that can soundtrack a night out, a summer or losing your mind alone in your bedroom". You read here it first.