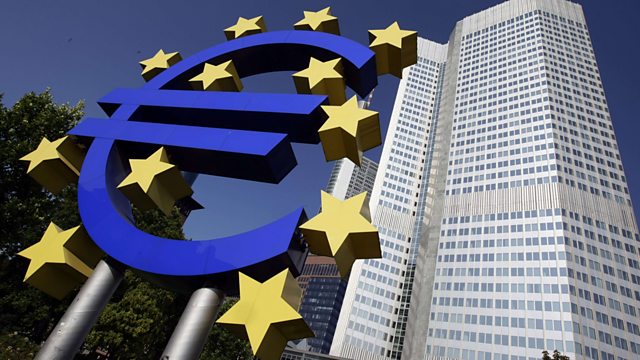 ECB finances
As concerns over the eurozone reach fever pitch, voices have been raised questioning the financial health of the European Central Bank itself.
The ECB has provided cheap credit to banks in trouble and bought the bonds of struggling eurozone governments.
If Greece defaults, some of those assets on the ECB's books could turn sour, according to Mats Persson, director of the thinktank Open Europe.
He discusses the issue with Luis Garicano, economics professor at the London School of Economics, who argues the ECB has only been "doing what it should be doing" to counter the crisis.
And Gabriel Stein, director of Lombard Street Research, considers whether there are parallels between the situation of the ECB and the US Federal Reserve.
Plus, technology commentator Jeremy Wagstaff wonders what makes us so addicted to buying the latest technology.
Last on
Wed 14 Sep 2011
11:32

GMT