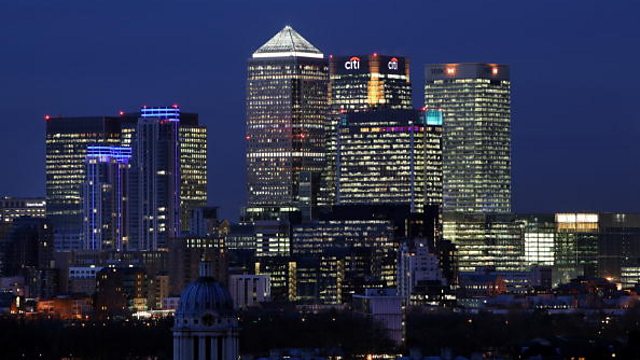 Fencing in the bankers
Britain - one of the banking capitals of the world - is to undertake the most radical reform of the banking sector in a generation.
Britain's Finance Minister - the Chancellor of the Exchequer, George Osborne - has welcomed the report by the Independent Commission on Banking.
The report recommends that UK banks separate off banking activities for individuals and businesses - what is known as retail banking - from their more speculative, investment banking operations.
The proposal is that retail banking would be put behind what is being called a "ring-fence" or a "firewall": the rules for lending and borrowing would be much tougher within the firewall.
The idea is to try to ensure that ordinary taxpayers will never have to bear the cost of rescuing banks should disaster strike again.
We hear from the author of the report, Sir John Vickers.
Justin Rowlatt discusses the proposals with the BBC's economics correspondent Andrew Walker, an expert on financial regulation Michael Lafferty and the investor and trader Alpesh Patel.
Regular commentator Lucy Kellaway of the Financial Times thinks that getting people to change their ways is always difficult. She says that's true whether they are bankers or just ordinary folk like you or me.
Lucy has been exploring the possibility of an e-mail charter, and what's more she thinks she knows how to enforce it.
Last on
Mon 12 Sep 2011
11:32

GMT