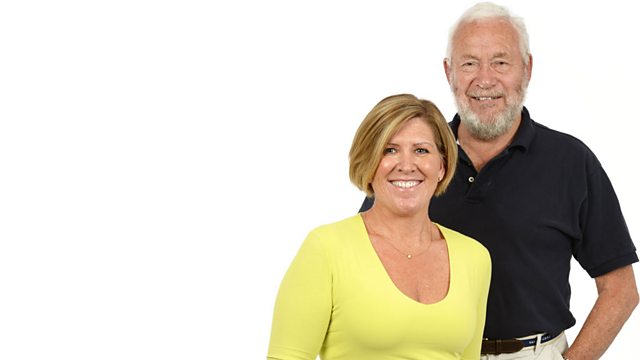 Red Funnel's 150th anniversary
Tracey Clarke & Geoff Holt MBE reflect all life on the water in the south.
The Solent is famous for its rich maritime heritage and the H2O Show covers all aspects of life on the water - leisure, business and sport. Whether you're a sailing professional or just like watching the boats go by on the Solent, the programme will have something to appeal to you.
As Europe's biggest commercial regatta takes place in The Solent, hear how the Little Britain Challenge Cup has developed since 1988.
The Royal Yachting Association have launched their Sail for Gold programme, aimed at getting sailing clubs and groups involved with the 2012 Olympic Games.
Sir Robin Knox-Johnston is in conversation with Robin Aisher.
Tracey and Geoff meet members of the Portsmouth unit of the Maritime Volunteer Service and find out that paddle steamer Waverley's days may be numbered.
Also, Sir Robin Knox-Johnston and Shelley Jory-Leigh report live from their respective races in Rio and Liverpool.
And our 'ferries of the south' series draws to a close, Tracey and Geoff delve back into the history of Red Funnel.
The H2O Show is also available as a podcast and you can get news and features from the programme on Facebook and via Twitter.
Last on