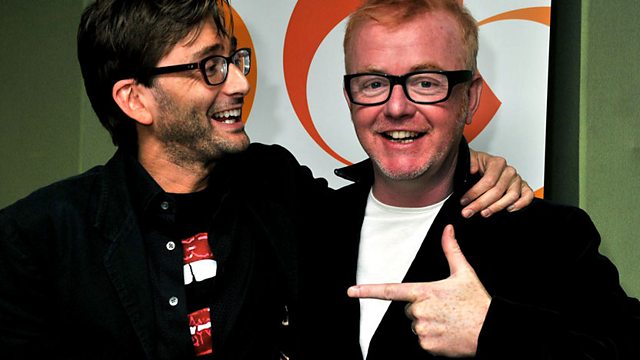 David Tennant talks to Chris Evans
Actor David Tennant joins Chris for Breakfast.
As well as his theatre roles, including a highly praised Hamlet, David is probably best known as the 10th Doctor Who, appearing on screens between 2005 and 2010. David also had the title role of Casanova in the 2005 TV serial.
He is currently starring in "Much Ado About Nothing" at London's Wyndham Theatre alongside one-time Doctor Who co-star Catherine Tate - which finishes its run on 3rd September.
It has also just been announced that David will be voicing a character in a new children's animation series called Tree Fu Tom which will be shown on Cbeebies. Tom appears to be a normal eight-year-old boy but putting on his magic belt and performing a special sequence of magic action-movements (known as Tree Fu) transforms him into a tiny but mighty magical super-hero!!
Listen as he talks about going to the gym, working with Colin Farrell and his forthcoming film, Fright Night - which opens in the UK on the 2nd September.
Featured in...
The very best of the week's audio and video clips from BBC Radio 2.

The best clips from Radio 2