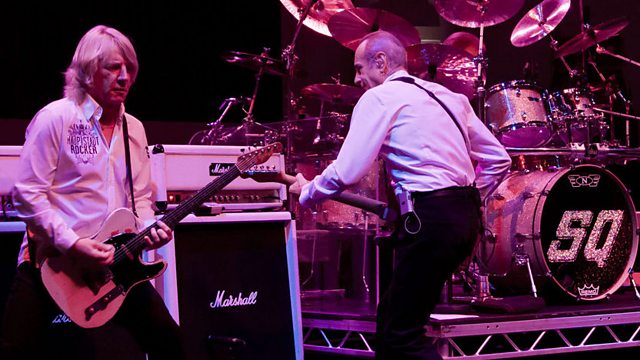 Status Quo - full set for Radio 2 In Concert
Johnnie Walker presents a headline gig from Status Quo, live at the BBC Radio Theatre.
Tracklist:
- Caroline
- Something 'bout You Baby
- Rain
- Rock N Roll N You
- 2 Way Traffic
- Lets Rock
- Proposing Medley
- Army
- Roll Over Lay Down
- Down Down
- Whatever You Want
- Rockin'
Featured in...
The very best of the week's audio and video clips from BBC Radio 2.

The best clips from Radio 2

Musicians doing exclusive performances for the BBC.