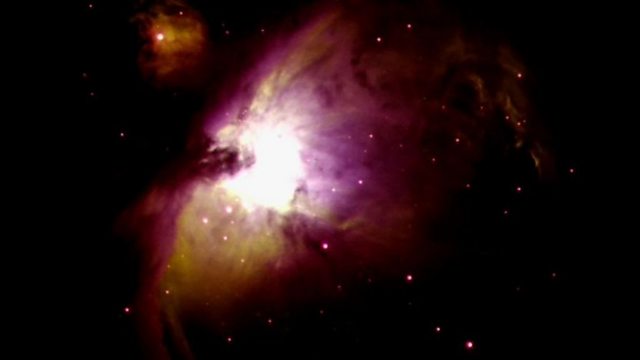 The Orion Nebula
Astronomers Pete Lawrence and Paul Abel discuss the Orion Nebula, a major sight found in a part of the constellation Orion known as the Sword of Orion. Also known as Messier 42 (M42), the Orion Nebula is an interstellar cloud of gas and dust just visible with the naked eye from Earth.
Featured in...
A collection of video clips with tips for stargazers looking at the winter night sky.

Watch Solar System video clips from the BBC Archive.