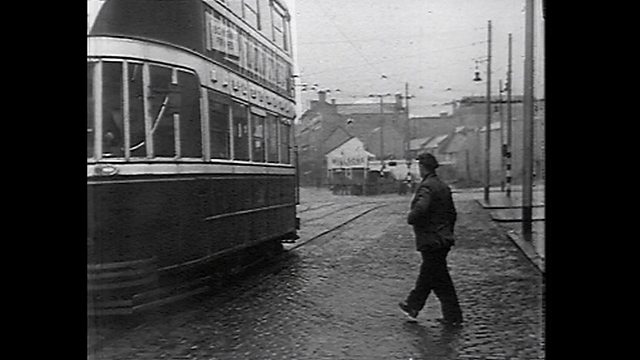 Goodbye to the Belfast Tram
As trams give way to trolley buses in 1954 as the main mode of public transport in Belfast's city centre, it's a slow process ripping up the tramlines and re-laying the roads.
Featured in...
A collection of archive clips over the last 90 years from BBC Northern Ireland.

BBC archive clips about Belfast, the capital city of Northern Ireland.