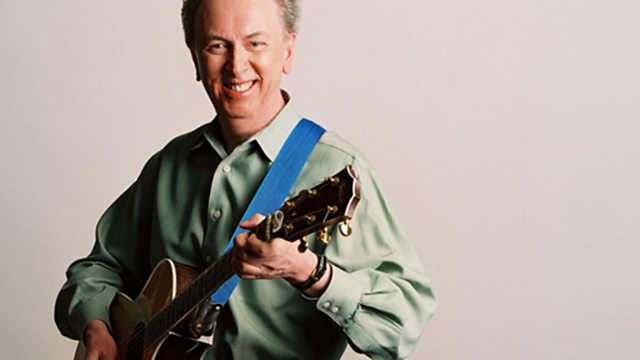 Al Stewart - Year of the Cat
Al Stewart's 'Year of the Cat' album took the Hippie Trail mainstream. Davey Scott hears how this escapism resonated with UK listeners mired in strikes and unemployment in 1976. It was a far cry from Al Stewart's humble beginnings. As he tells it in one of his songs, "I came up to London when I was 19 with a corduroy jacket and a head full of dreams." A poetic singer-songwriter born in Glasgow, he moved to Dorset before falling in with the folk scene. So far, so Donovan, but then Al's story splinters off into peculiarly unique directions.
He bought his first guitar from Andy Sumners of The Police, shared a flat with Paul Simon and gave Yoko Ono all his money for an exhibition of naked bottoms. That came before landing in the US Top 5 with his 1976 album 'Year of the Cat'. The single of the same name is a dreamy, meandering epic about a life changing meeting between a na? young traveller and a worldly hippy. It's absolutely of it's time, but continues to get airplay around the world and helped Al secure high-profile friends and admirers such as Tori Amos, Jimmy Page, Bert Jansch and Rick Wakeman.