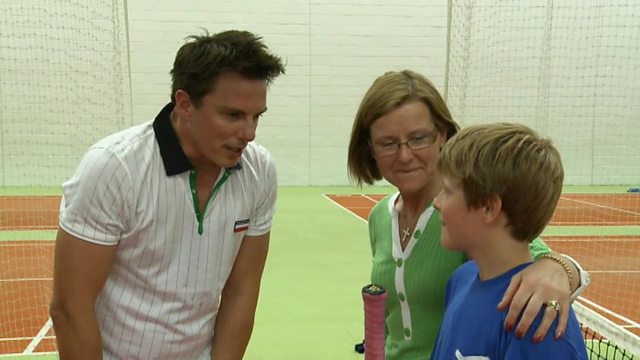 Batty about Tennis!
13 year old Philip battled leukaemia at a young age and his escape was tennis. He's a massive fan of the sport and in order to make his dream come true John became John Macaroni, a hapless tennis coach with an interest take on technique.
After much fooling around, John gave Philip the surprise of his life – to meet his tennis idol Andy Murray.
Philip not only got to meet Andy but also has an impromptu knock about as well.