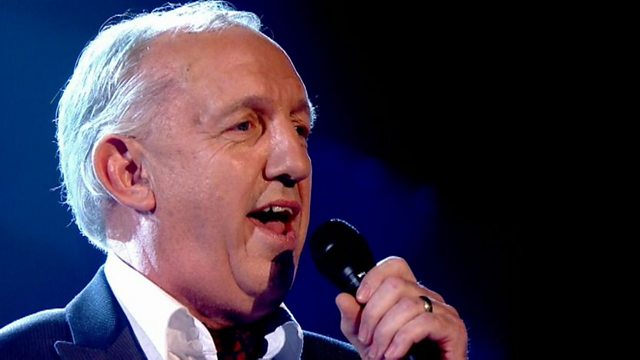 "Bring Him Home"
College lecturer Paul Stevens turned to singing to help him overcome the loss of his son Andrew who died suddenly while on business in Barbados.
Paul has always been into amateur dramatics and has sung, acted, and directed numerous productions on the Isle of Wight. He's also dedicated himself to raising funds for local charities. Paul adores the song "Bring Him Home" from Les Miserables as it has an emotional connection to his son.
For this surprise Debra Stephenson turned school inspector and tested Paul's patience as he tried to carry on teaching while she provided numerous distractions.
Eventually she revealed that he would be performing with the star of Les Miserables, Alfie Boe.