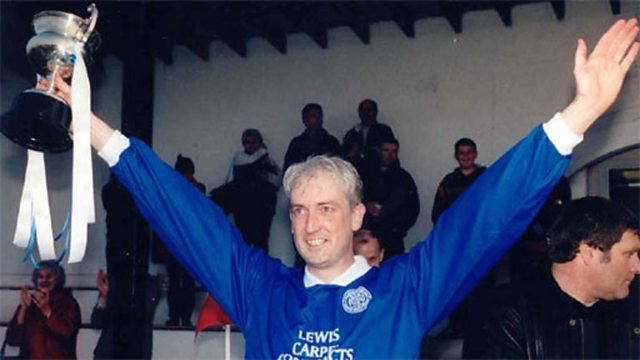 M' Òrain
Na òrain a thaghadh Peter O' Donnell.
1. The Clash - Janie Jones
The Clash are just the best band ever. Most bands fade away with each album but the Clash just kept nailing them.
This is the first track from the first album and I chose it because it reminds me of when I saw them live at Irvine and jumped up on stage with them.
I later got to meet the whole band backstage and what a night that was.
Listening to Joe Strummer talking politics, sharing a beer with Paul Simenon and watching Mick Jones giving fans Joe Strummer 'mohawk' haircuts.
All this and only 17. Youth doesn't get much better.
2. Morrissey – Everyday is like Sunday
Firstly I am a huge Smiths/ Morrissey fan so anything from them would please me no end but this is the final song I listened to before leaving Greenock for the Isle of Lewis.
Little did I know then that everyday would become like Sunday and that Sunday would be like no other day I'd ever witnessed.
I also spend most Sundays 'trudging slowly over wet sand' down in Tolsta so that man Morrissey knew what he was talking about!
3. The Stone Roses - This is the one
As a Back player I penned the 'It's good to be Back' song but with the dodgy Gary Glitter relevance I have been dying to replace it.
We have come so close to winning the league on several occasions and each time I have been waiting to use this song. Perhaps this could be our year?
I'd like to dedicate it to everyone at Back FC as they march towards Inverness to take on Avoch in the HAM cup final.
As the song says 'this is the one we've waited for'.
Duration: