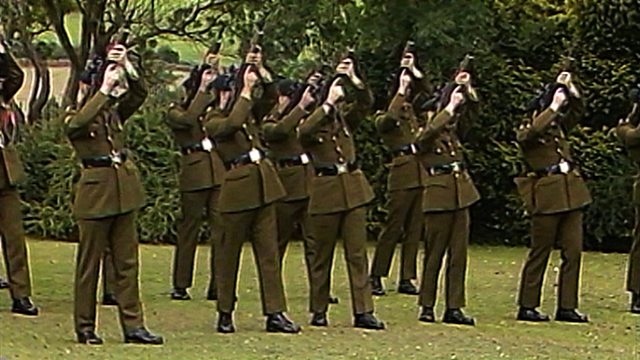 Inside Out: Ticking With the Crow/The Officers' Mess
First transmitted in 1989, this frank and candid pair of films provides a thought-provoking record of life in the Army - here for the 1st Battalion, Light Infantry in Berlin - and highlights the very different perspectives of the squaddies and officers who made them.
BBC Four Army Collection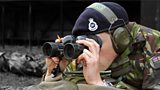 This programme is part of Army: A Very British Institution, a collection of classic BBC programmes about the British Armed Forces available online to watch in full.
Go to the BBC Four Army Collection
More about this programme
This programme takes two different views of the same institution. They were made by the BBC's Community Programmes Unit, which meant they were under the editorial control of the squaddies and officers who form the subjects of each film. The programme features the same infantry company, the 1st Battalion Light Infantry, and contains two films, one from the point of view of the squaddies and the other from that of the officers. They illustrate the differences in attitude to the military and the gulf between the leaders and the lead.
About BBC Four Collection programmes
Programmes are selected, in part, for their historical context and reflect the broadcast standards and attitudes of their time, which may not accord to some current BBC editorial guidelines. We aim to select programmes which can be shown in their entirety but in some cases edits are required.
Featured in...
A collection of BBC programmes about the British Army dating back to the 1950s.