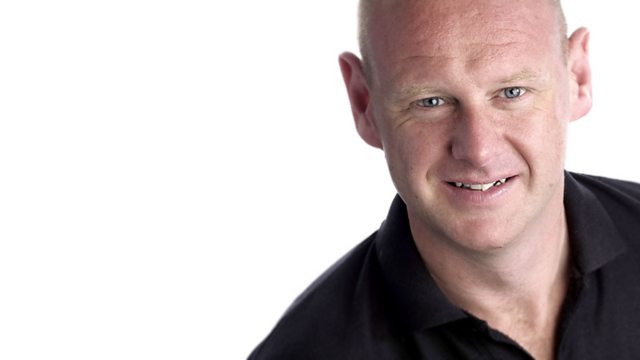 Tony Hancock's script writers Ray Galton and Alan Simpson
Neil's Sunday evening programme is a mix of reviews and previews from the world of arts and culture, mixed with a selection of music that will leave you wanting more.
This week, Neil chats with Ray Galton and Alan Simpson, script writers for Tony Hancock about their work with the comedian and the exhibition in Christchurch.
Also, Neil visits Eastleigh Museum and hears from former British Rail fireman Colin Roberts about life on the footplate.
Alex James, Bassist with the 90s band Blur tells Katie Martin about his new found passion for cheese and Lena Samuels reviews the 2005 film Sahara.
BBC Radio Solent's poet laureate Chris Carnegy waxes lyrical about HMS Victory losing her mast and Hampshire county bowls player Steve Whitehead keeps us up to date with the world of bowls.
And the A-Z playlist returns, celebrating the UK and World Air Guitar Championships.
For those on the roads across the south of England, there is travel news every 15 minutes as it happens. And a smile is promised as the weekend draws to a close.
BBC Radio Solent offers a choice of listening on a Sunday evening, with Neil on 96.1 and 103.8FM and on the BBC iPlayer, The Paul Miller Soul Show is on digital radio and the BBC iPlayer.
Last on