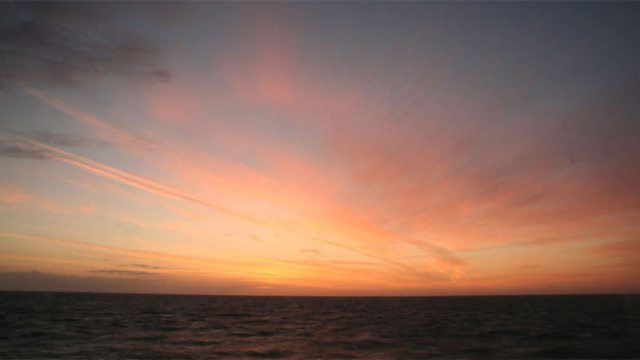 Thought for the Day - Rev Joel Edwards
Good morning.
The current reports from the Horne of Africa beg the question: will Africa ever stop being a byword for hunger?
The endless stream of starving people from Somalia now descending on the over-stretched resources of Ethiopia and Kenya fill us with exasperation and anger. Yet again it seems, we are being asked to rise above debilitating hopelessness to help people we will never meet.
Their faces and wasted bodies tell us that crass indifference is not an option. We must respond. But this very call to action instigates uncomfortable questions.
Could anything more be done in response to this famine - a so-called 'act of God'? And what really can be done about the iniquitous behaviour of religious extremists who commandeer the help which finally arrives?
And, where is God in all of this? Always an awkward question for people of faith and a veiled trump card for non-belief.
But even as we watch the unfolding events it's not difficult to imagine that any god worth the name may also be asking: where were we?
The book of Genesis tells a well known story about a famine in Egypt. The key to survival included astute spiritual awareness, a strategy which anticipated 7 years of drought and an economic system which met the need. Far from blaming God the King of Egypt promoted the Hebrew master-mind, Joseph from a slave trafficked from his homeland, to Prime Minister. And the Hebrew God was given special status in Egypt.
'Where is God in all of this' is a good question. But it's not the best or most useful one.
We should ask why these people were left to languish for so long until the problem became so acute. And it's a good time to talk about our relationship to God's creation and the environment. In the past ten years we have had four major droughts in the Horne of Africa. Given that each had ample warning and opportunities for faster responses, we should ask why we waited until the deluge of suffering undermined our usefulness to help.
The growing response to Africa has been encouraging and we must do everything to ensure that it continues in the months ahead. But no one responding to the tragic events in East Africa can do so without asking critical questions.
Let's just make sure we don't lay all the blame at heaven's door.