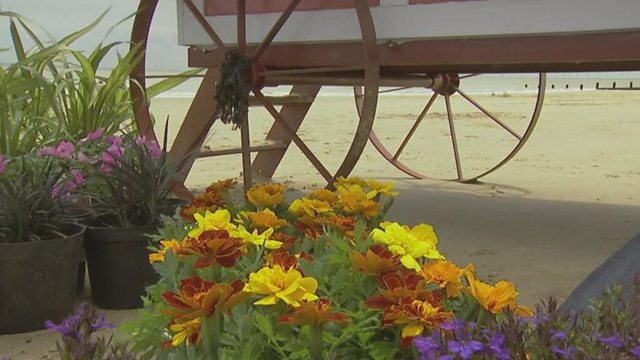 Video: Frinton in Bloom's garden - full film
In the 1880s and early 1900s high Victorian society went to Frinton-on-sea to enjoy the health benefits of swimming and sea air. Holiday makers used beach huts and bathing machines to access the water in modesty and it is this heritage which Adam Woolcott and Jon Smith have called upon to inspire their flower bed design for Tatton Park.
The flower bed has a bathing machine at the centre and uses bright yellow and orange marigolds for sand and the sea is represented by blue lobelias. Anemone and seaweed covered rocks will be simulated by house leeks (Sempervivums) and Ophiopogon planiscapus 'Nigrescens' (black lily turf).
By using a variety of annual and perennial plants in bedding schemes like this you can create displays which have texture and longevity in the garden.