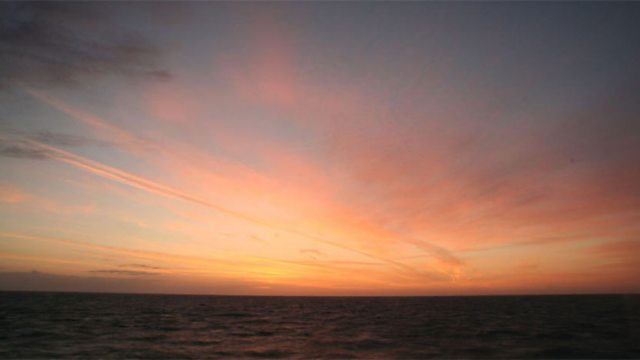 Thought for the Day - Catherine Pepinster
It's easy when the news becomes dominated by one particular story for other issues to be eclipsed, and the significance of particular events goes unnoticed. This week the headlines have been dominated by the fallout from phone-hacking. On Tuesday as I walked along London's Albert Embankment, camera crews were training their lenses on the House of Commons opposite for the Murdochs' select committee hearings. But right behind them something else was happening: a long line of people were arriving at Lambeth Palace, home of the Archbishop of Canterbury. Experts including Catholic cardinals and Anglican bishops had come from around the world to discuss the plight of Christians from the Holy Land. After the Second World War, Christians made up 22 per cent of the population of British Mandated Palestine; today just 2 per cent of the people in the Palestinian Authority area and in Israel are Arab Christians.
For those of us who attended the Lambeth gathering, it was not so much the expert opinions but the words of those living in the Holy Land that most moved us, as they spoke of their struggles to survive within the Palestinian Authority area in the face of growing Muslim fundamentalism, and of certain restrictions on their movements in Israel. But our emotional response was not enough and a range of practical ideas was put forward, from visits to raising funds and helping them build homes. Indeed from the beginnings of Christianity, there has been a strong emphasis on this kind of material solidarity with fellow Christians.
Yet there were the makings of a dilemma here. If I identify with a particular group caught up in a conflict with others, and my anger rises at their plight, does it inevitably mean I blame the others? The danger of focusing on solidarity with your fellow believers is that belonging to a religion can end up being about membership of an exclusive club. Then the sufferings of a Muslim, Christian or Jew only matter to those who share their particular faith.
One solution might be from another idea running through Christian thought: that of hospitality, that has its origins in the very desert lands where the conflict between Muslim, Christian and Jew is now being played out. You set a table for your family, yes, but the hospitable host finds a place too for the unexpected guest. Translate that to conflict and it means also finding a space for those who are different and distinctly challenging in how you respond. When I don't see eye to eye with someone it is still possible to treat them with dignity. Being critical can even be an accolade. It means you're treating someone with the utmost moral seriousness.