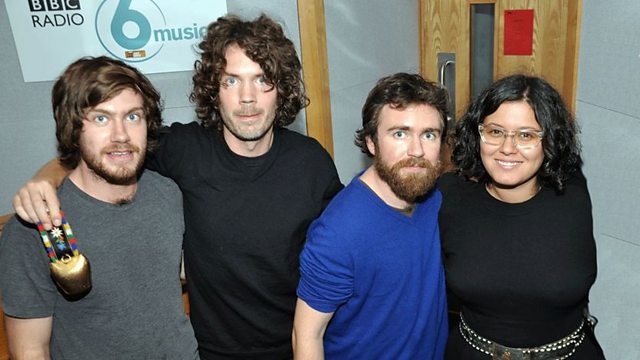 Liam Finn - Interview with Marc Riley
Stopping of whilst on a world wide tour, we are proud to say that we have Liam Finn back in the 6 music studio for the first time in three years, anyone that remembers that will surely want to listen again.
Since his last venture in to our humble studio Liam released the Champagne In Seashells EP, as well as being taken on tour with the likes of Pearl Jam, Black Keys and Wilco. On top of that he has formed a new outfit BARB, teaming up with Connan Hosford (Connan and the Mockasins), James Milne (Lawrence Arabia), who's first release came out last year.
However, tonight Liam will be talking about new material from his latest album 'FOMO', released in June on Transgressive Records. For this album Finn has changed things up a little with some raucous choruses, distorted melodies and 60s summertime sound. Sounds good to us!
Ladies and Gentlemen ... we are proud to give you Liam Finn with us once again.