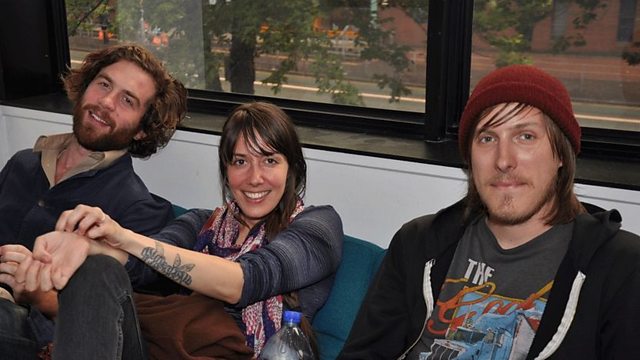 She Keeps Bees – Interview with Marc Riley
We welcome back Brooklyn's duo She Keeps Bees, talking to Marc Riley in the studio this fine evening.
Jessica Larrabee started of SKB as a solo project using Andy LaPlant as her producer. So good was this partnership that in 2006 Jessica suggested that he join her, he did, the rest as they say is history!
Their new album is called Dig On and they better be playing tracks from it tonight. So .. they just wondered into the studio and recorded the album, right? Not these fine two, they instead headed up to New York's Catskill Mountains, hired a log cabin, and recorded it themselves whilst under the stars and trees.
Our invite to the cabin must have been lost in the post, but we hold no grudges here and welcome them back with open arms ...