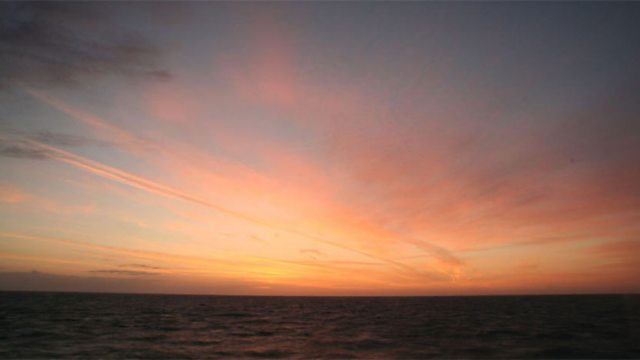 Thought for the Day - Brian Draper
I was at a Christening party a few summers back; the kind where a string quartet was making middle-class overtures from by the wisteria, kids were scampering through bushes, adults were mingling, with a few drinks and canapes.
And one chap, in particular, was launching himself into a few glasses of champagne, as you do.
As the afternoon blurred into soft focus, he began joking that his little girl wanted to try some of his drink; judgement impaired, he offered it, and she drank it, and before long the family were making their excuses to get their tipsy daughter home without further humiliation.
While most parents don't get their children inebriated, accidentally or not, I'm sure it was privately sobering for many of us to hear news of the Rowntree Foundation's report yesterday, which suggests that teenagers who see their parents drunk are twice as likely to get drunk themselves.
It's one of those cases where the parental adage, "Do as I say, not as I do" is shown up for what it is: useless. The picture of adulthood we offer our children through our actions speaks louder than a thousand words.
And it's not just the caricature of the poor, working classes who funnel back pints on a Friday night binge, we're talking about. Whether we need a G&T after work to steady the nerves, or wine at the kids' bath-time to see us through, or even a medicinal 'nip' to help us sleep, most of us model a relationship with alcohol which, from time to time, gets out of kilter.
And judging by the report, when we abuse our relationship with alcohol, we abuse more than just ourselves in the process. This is surely true, whether we're talking individually, or more collectively, as a culture which - let's say it, shall we? - has an abusive relationship with drink.
The first step towards recovery, as any good alcoholic will tell us, is to admit that we have a problem. Repentance, that old spiritual principle, is less about sackcloth and ashes, and more about first taking ownership, where necessary, for our self. And until we do repent, it will always be someone else's problem and the picture will never change.
So let me start. My name's Brian, and I was the chap at the Christening party. I'm currently re-examining my relationship to alcohol by spending a year without it. After 9 months, I'm better off, waking clear-headed, not making a fool of myself at parties. And I hope, if this report is right, that my daughter will be better off, too.