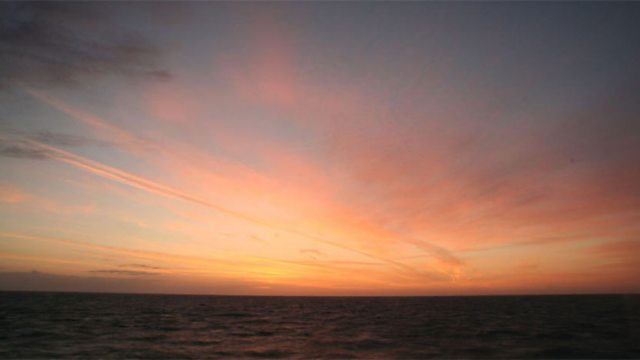 Thought for the Day - Rev Professor David Wilkinson
Good morning. As the refugee crisis on the borders of Syria and Turkey grows, and goodwill ambassador Angelina Jolie draws attention of the world press, today marks World Refugee Day, with events highlighting the need for practical action, but also celebrating what we all can receive from one another in meeting that need.
It's the 60th anniversary of the Convention relating to the Status of Refugees, which responded to the plight of displaced people following the second world war. The UN High Commissioner for Refugees will present his annual statistics report on the number of people of concern to the agency. Those fleeing to the border of Syria and Turkey will be part of the 15 million refugees and 27 million internally displaced people, from Palestine to Zimbabwe and from Columbia to Somalia.
Recently we've been having a sermon series in College on the book of Ruth. This Old Testament story is about Naomi, a widow and economic migrant who leaves Israel during famine to live with the ungodly people of Moab, and then later returns with her widowed daughter in law Ruth who then becomes the migrant in a strange country. The story weaves together a number of themes reflecting the wider biblical obligation of care and practical help to the vulnerable foreigner, loyalty and trust in God, and how we are enriched as we give ourselves for others.
Some thirty years ago, I remember my own first encounter with refugees. Two families of Vietnamese boat people came to our north-eastern town to two houses provided by the Council. This was a brave decision by the Council because the area was struggling with the social and economic aftermath of the closure of the nearby Consett steel works and there was considerable opposition. Among other services, a local volunteer support group was formed from the churches and they provided friendship and practical help. It's fair to say that they lacked some cultural sensitivity. The chair of the group sat through a 15 course Chinese banquet held in his honour, only sipping a cup of coffee and proclaiming that he only ate proper English food!
But what they lacked in sensitivity, they made up for in whole-hearted commitment to do what they could. The initial motive to help in a rather patronising and detached way was transformed by an experience of shared humanity into something much deeper. In fact the stubborn Englishman in the banquet was my father who became an adopted father to one of the families. He said to me later that his Christian mandate to love the refugee had gone beyond practical help to open up a whole new world, even if he still couldn't bring himself to eat fried rice!