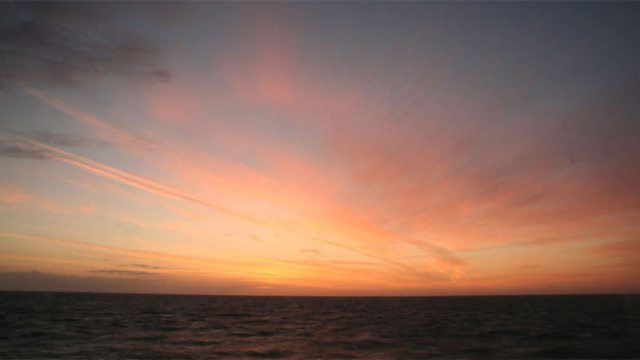 Thought for the Day - Rev'd Canon Dr Giles Fraser
"Every five minutes in this country a child runs away from home or (from) care. Even more shocking is that a quarter of these children, that's 70 children each day, are forced out of their homes by their parents or carers" – so begins a report, published today by The Children's Society. And it makes pretty grim reading. 100,000 children run away from home every year. On the streets they are vulnerable to predatory adults and to the false promise of emotional anaesthesia offered by drink and drugs. This report reads like something out of Charles Dickens, and it's a scandalous indictment of the way we as a society treat our children. Really: what sort of parent throws a young child out of their home and onto the streets?
And so it was that yesterday morning - having read an advanced copy of this report - I decided to head off to the fascinating Museum of Childhood in Bethnal Green. I suppose I was looking for some broader context in which to set my bewilderment about what we are doing to our children. Dozens of kids in school crocodiles and neatly pressed uniforms queued up outside the museum. Inside a couple of boys were dressed up as mini policemen. Others shrieked with delight at the displays of dolls and bikes and games.
I do not want to overly sentimentalize childhood or deny its complexity – but what was so evident in that Museum was that a child's response to the nature of existence is typically one of wonderment and joy. Children instinctively regard the world as a gift to be enjoyed and celebrated. Which, as it happens, is precisely how Christianity thinks of the world as well. For although some versions of Christianity have been hijacked by a grim-faced Puritanism, the real thing is fundamentally an act of celebration, a response of thanksgiving to the joy provoking character of existence. No wonder Jesus suggested that adults have a lot to learn about God from their children.
But the wonder and joy of childhood is threatened in a society where children are forced too quickly to become adults precisely because adults themselves are demanding the freedom to act more and more like children. Each generation seems to re-invent a way of exploiting the vulnerability of its children as does so by prematurely inducting children into a world of sex and money and achievement – and then, once all this stuff is foisted upon them, we decide they are grown up and can fend for themselves.
I know it's not like that for all children. But we ought to be much more angry when it is. According to the hard hitting words of Camila Batmanghelidjh, the Founder of Kids Company: "We are hurting our children by not offering them loving care. [And] we are lying about our failure to protect them." Today's report from The Children's Society seems to prove her point exactly.