Collectors Club - T in the Park 2011 Highlights
Collectors Club perform Still Lie With You, When She's With Me and First to Know live on the BBC Introducing stage at T in the Park festival 2011 in Balado, Kinross.
This clip is from
Coverage from the 2011 edition of the music festival in Balado, Scotland.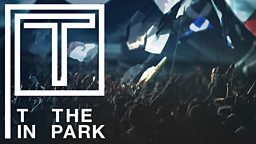 Featured in...
Watch festival performances, sessions, interviews and advice clips from BBC Introducing.

Ally McCrae's pick of the performances on the BBC Introducing stage at T in the Park 2011.

Performances and interviews from T in the Park music festival 2011