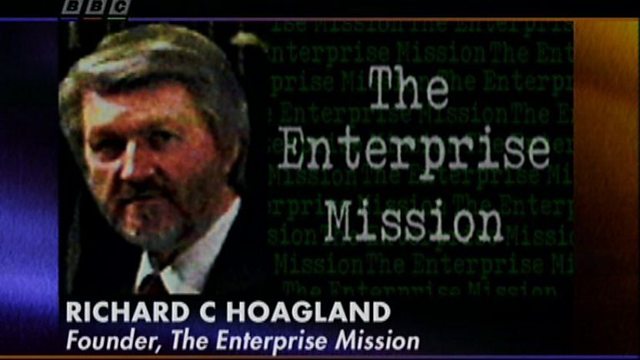 Moon men
Jeremy Paxman talks to Richard C Hoagland, founder of The Enterprise Mission. Hoagland says that his study of NASA and Soviet space records has convinced him that there is evidence of a civilisation on the Moon and Mars.
Featured in...
A collection of videos clips about Moon landing conspiracy theories

Watch Solar System video clips from the BBC Archive.